GX7 driver



Posts

: 306


Join date

: 2012-12-15

This is the club for which I was looking when I could still play.

Figures, right?



Posts

: 1780


Join date

: 2012-12-04


Location

: The Oort Cloud

As a longtime student of mass communications, I find the infomercial format fascinating no matter what the product being peddled. The GX7 driver infomercial is outright brilliant with all the elements necessary to appeal to beginners to single digit 'cappers. Over the years I've been sorely tempted by The Perfect Club. Then I hit a used one in a golf store and was glad I didn't bite. Problems getting out of sand traps made me perk up my ears whenever a miracle wedge was displayed by a 29-handicap geriatric rheumatoid mongoloid hitting ten sand shots stiff with the product. Then I worked on my bunker swing and never looked back. Rife touted its 2-Bar putter via infomercial a decade or more ago and I picked one up used in Golfsmith for $39.00 4 years ago. Putted pretty well with it until I adjusted the lie angle and then it got out of whack. I keep it because its still worth twenty bucks on a trade in at Golf Galaxy.

If I were you, I'd get up and call in now to score a GX7 even if you only manage to hit a couple of range balls with it off a rubber mat tee. I bet you'd hit the first two or three dead solid perfect and even if you are unable to take it to the course, you can still dream about what you'd do with it on the course.



Posts

: 857


Join date

: 2012-12-05


Location

: Between DC and NY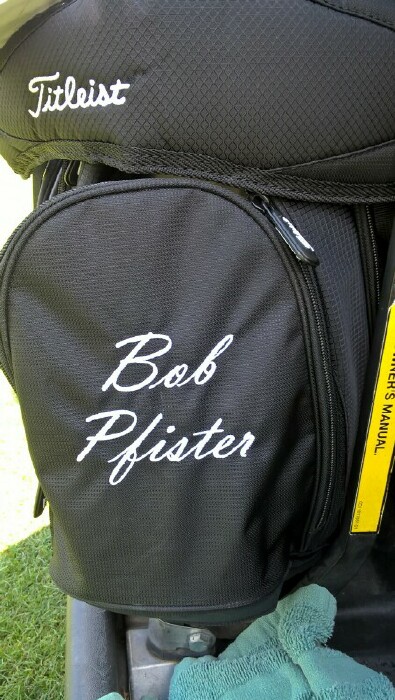 I saw the Ad on TV about 6 months ago,,, No I would not buy it... Throughout the yrs I've learned that it's my lousy swing , not the clubs.  last summer by accident I had a chance to play with a 77 yr-old gentleman who was playing on tours and Sr tours (he's still teaching at Glen Mills for weekend only).  He was kind and generous enough to take me under his wings for 18 holes.  I still remember what he said (1) somewhere between your stance, there is a location where U would strike a golf ball pure and clean, it's YOUR job to find it (2) if U are right-handed, make sure U see 3 knuckles and use your right grip to get the best swing (3) don't fight with your ball' flight , if it's a baby fade then accept it, Jack N won 18 majors with his baby fade... that's the best way because U take one side out of the equation (4) don't worry too much about square-stance , Fred Couples and little Hartman both have open-stance and they hit a ton.  So whatever work for U, so he said....  
on a 180-yd uphill par 3, I hit a 3W to the fringe of the green , Bob P pulled out his 4-Gaybrid , hit it so high and landed 3-ft from the hole for a birdie putt , very impressive
http://www.glenmillsgolf.com/
(pix of his bag attached)



Posts

: 306


Join date

: 2012-12-15

The conventional driver makes you play the ball forward in your stance, tee it up high, and essentially hit it on the upswing.

I FUCKING HATED DOING THAT WHEN I PLAYED GOLF.
I WOULDN'T HAVE PLAYED GOLF IF I HAD TO DO THAT.

I eventually stopped using the driver.

I always pushed my tee, usually a broken one that I found on the ground, down to its cup, and I used a higher lofted club so that I could hit down on it with a normal golf swing.

The GX7 is the first driver designed explicitly to do that.

I have always thought badly of most modern golf clubs.  All the ideas that I would have implemented often did show up in infomercial clubs, but they were for the most part, cheap, low quality clubs with other bad attributes.  I could give lots of examples.

You might remember my saying that the only way I'd ever get an ideal set of clubs is if I was involved in designing the tooling.  The GX7 driver, although I don't know the lie angle, incorporates many features that I've spoken about.  Even so, it's probably too upright.  Almost all modern metalwoods are too upright for my satisfaction.  The wooden woods got the lie angles right.  You didn't see the old timers addressing the ball with the toe of the clubhead up in the air.  

Anyway, in over fifty years of playing golf, being down to an eight for most of my prime and even maintaining an eleven when I'd become a physical wreck, I NEVER owned a set of clubs that I could not have improved upon with my own foundry.  I just never owned a goddamned foundry!



Posts

: 857


Join date

: 2012-12-05


Location

: Between DC and NY

As they all say... Golf is a mental game, stick with what works... I love my 17* gaybrid, especially a slightly uphill shot, and I still play my Callay 7W, I do trust this fukkkkkkiiiiiing old club, easy to advance a ball and rarely in trouble with this club