Word on the street is that Bobby Fischer may be stripped of all of his chess titles including his membership to the "Rooks" club. Several people on the Fischer team are screaming foul play, including an old chess foe of his named Fredrick who recently made remarks in one of the supermarket tabloids. Said Fredrick: "Bobby always seemed to have an edge. He never tired. When he dumped me as a friend, I have no doubt that anabolic steroids were having a profound effect on his psyche". Indeed.
Did Bobby Fischer actually use performance enhancing drugs to win his chess matches? We will soon find out as BF is scheduled for an interview on ESPN 3 at 2:00am.
Bobby Fischer- A false king or simply a pawn in the game of chess?
[img]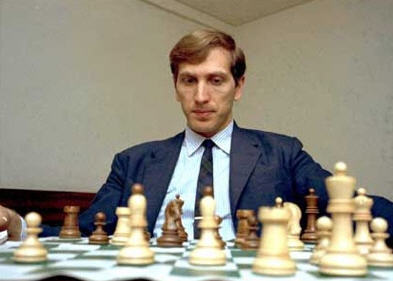 [/img]